What is a locomotive? Railway locomotive
There is quite a lot in the world, it is often difficult to figure out what applies to what. For example, the locomotive. About him heard for sure many.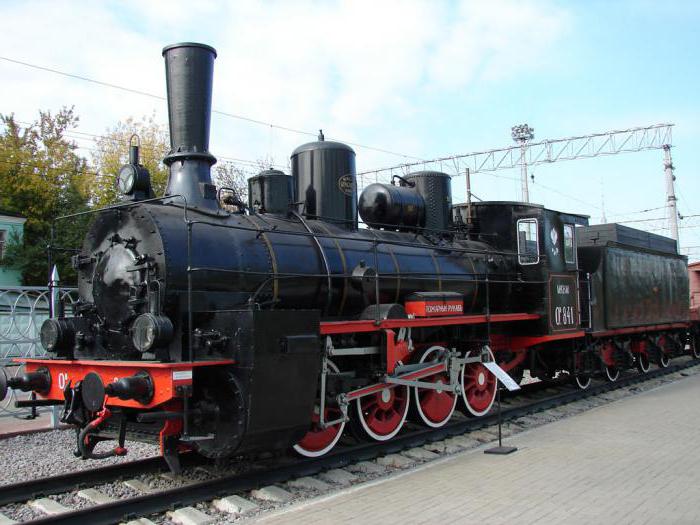 But what he is, what can be called them, not everyone guesses. In this article, you will learn what locomotives are, what types are, who controls them and how maintenance takes place. And also get brief information about how they are arranged.
Meaning of the word "locomotive"
Before proceeding to the interpretation of the term, we will immediately explain that we are talking about the railway field. That is, we will talk about the rail vehicle. And now we will understand what a locomotive is. In the first place - it is the propulsion of cars, that is, the transport unit that carries out independent movement. Thanks to the locomotive, dozens of wagons can be moved.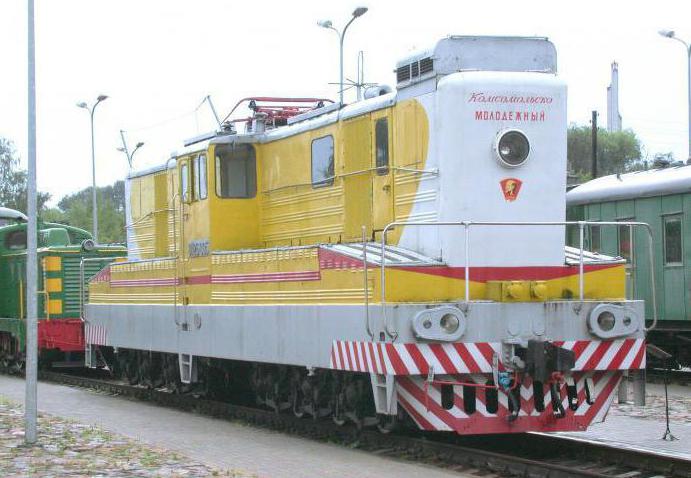 It necessarily has a driver's cab, a control panel and all the necessary components, units and equipment, with the help of which the starting, acceleration and braking.
It started with locomotives
In the XIX century, industry and transport began to develop rapidly.Instead of horse traction began to exploit technical vehicles. Due to the fact that the electric car was unpromising, the first locomotive appeared. It was created by engineer Richard Trevithic. Such a tool could be moved with the help of an engine powered by water vapor. Hence the name "locomotive". He also became the first locomotive, since his task was to move a large number of people, animals and material.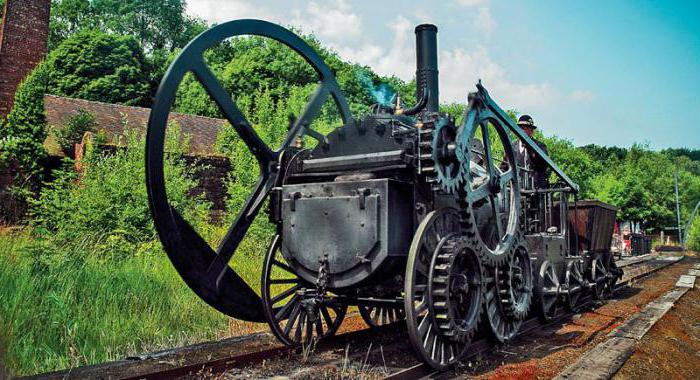 In the XX century, locomotives began to replace diesel locomotives operating on diesel fuel. Later electrified sections were created on the railway network. Currently there is a diesel and electric traction.
What types of locomotives exist?
Let's talk in more detail about which Russian locomotives are currently being exploited. To begin, once again draw the boundary between the electrified and non-electrified section. At the first can work almost all the rolling stock, passing in size. But an electric locomotive cannot move around a non-electrified section, since its engines work only at the expense of electricity supplied from a contact network.
So what types of locomotives are there today? We list:
electric locomotive
locomotive,
trolley,
truck
All of them are divided by purpose. The first two are almost always trunk, that is able to carry passengers and cargo over long distances. But there are shunting diesel locomotives that work only locally: on the territory of the depot / plant, at the station / at the station.
Trolleys and trucks are business units, so they can move along the path, but, as a rule, within the limits of their branch of the road (region, several regions).
Who controls the locomotive?
The locomotive can only be operated by a machinist - a specially trained person. Almost everywhere management is carried out in two persons, that is, the engineer and his assistant. One manages, the second controls, performs additional work on the command of the senior in rank.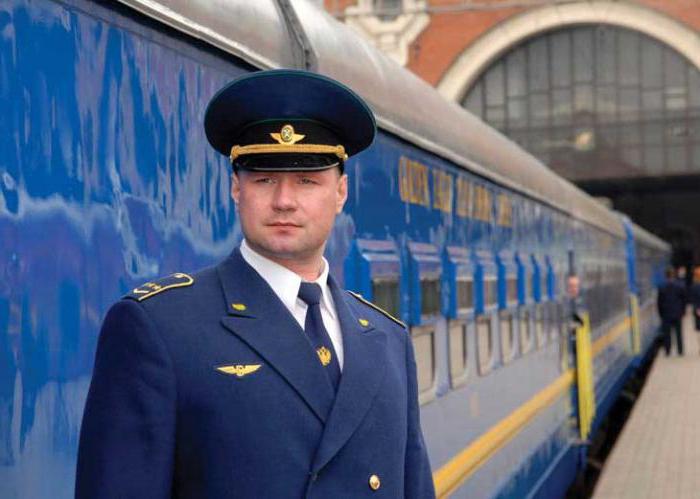 The locomotive driver not only drives the train, but also monitors the free path, listens to extraneous sounds, monitors the traffic lights. He has a very difficult and responsible task - to deliver passengers / cargo to the destination safe and sound.
It is the driver that smoothly touches the train, accelerates, adjusts the speed and slows down where it is required.
How does it work?
Now consider what a locomotive is from a technical point of view. As you know, this is rail transport. Every rail vehicle has wheelsets that lean on rails. Wheelsets are driven by traction motors. Wheel-motor unit is attached to the special frames. All this in the aggregate trolley. The wheel pairs in the cart may be 2 or 3, and the 2,3 or 4 carts themselves.
Also under the locomotive is pneumatic equipment. Electrical equipment, compressors and other service devices, units are located both under the body and inside the cabin. The diesel locomotive has a diesel generator inside, which is central to the launch. In an electric locomotive, almost everything is connected with electricity. And since the source of electricity is located above the ground and above the locomotives, the upper current collection is carried out using a pantograph.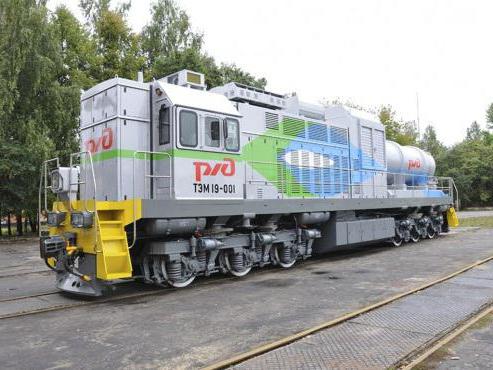 At the ends of the locomotive, coupled mechanisms are welded to the body frame, which allow the moving units to engage with each other.
Some Russian models and series
Let's consider what series and models of Russian locomotives exist today. Let's start with the locomotives:
3M62U / 2M62U (cargo and passenger).
TEP70 (passenger).
TEM14 / TEM9 / TEM7 (shunting).
TGM40, TGM6, TGM23 (shunting).
Models of electric locomotives are much more:
Electric locomotive 3ES4K (cargo-passenger).
Electric locomotive NPM2 (shunting).
EP20 (passenger).
EP1M (passenger).
EP2K.
CHS2K.
EP5K "Ermak" (cargo-passenger).
2ES4K (cargo and passenger).
3ES5K (cargo).
VL11M6 (cargo).
2ES6 "Sinara" (cargo).
VL10K (cargo).
In previous years, many series of locomotives were written off, which have developed their resource. As a rule, during several years a serial batch with a fixed service life is issued. Then the car is written off. To replace them, new improved models are being created.
Who can serve?
Every locomotive, train must be serviced by specially trained personnel. There are technical inspections that are conducted at least 8-24 hours later. The technical process includes the following checks:
condition of the mechanical part,
heating work units
lighting and signal lamps / devices,
serviceability of equipment and communications.
Service is carried out either in the depot, or at the stations where you can conduct an inspection.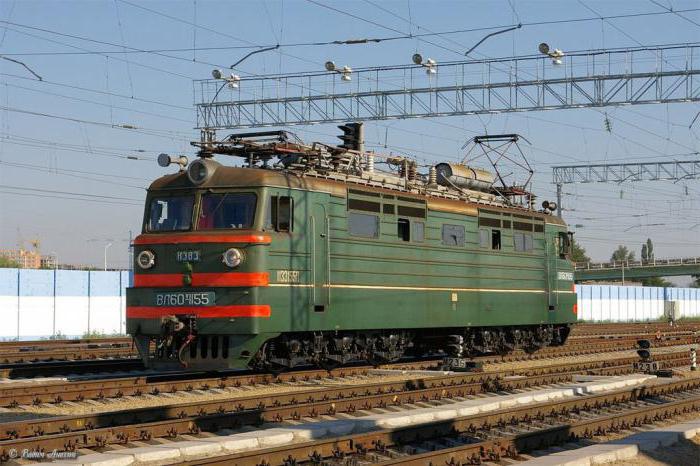 Inspection involved not only the machinists and their assistants, but also the repair team: a mechanic for the repair of rolling stock, an inspector. In addition, the locomotive is ready to work, or comments on the identified faults are indicated.
Locomotive maintenance is a responsible event that requires care and skills from employees. If necessary, additional examination is carried out by the master, depot management or auditor.
Factories and repair of locomotives
Often serious malfunctions are difficult to notice, as a result of which major accidents and serious damages occur. But in order to prevent this from happening, a repair plan was created, which provides for the analysis of the locomotive. What is factory repair? This is a set of measures for the partial or complete modernization of a diesel locomotive or electric locomotive. As mentioned above, it is often difficult, for example, to notice a crack in the responsible node, only analysis, cleaning and defectoscopy will help detect it.
In addition, some types of repair involve the replacement of old equipment, wires with new ones. After the repair is completed, the car is tested first on a special stand, then sent to the run-in.Further, it is accepted by the commission (most often the inspector from the locomotive registry depot).
How to become a driver?
To become a locomotive machinist, you need to do several difficult steps:
To pass the medical commission, which includes not only an examination by all the necessary doctors of narrow specialties, but also a psychologist. In addition, you need to go through a hard professional selection for attention, speed of response.
You should go to study where the personnel department of the locomotive depot will send. Of course, success in learning is required. You also need to pass exams well / well and get a certificate / certificate of assistant driver.
But before a person becomes a machinist, he must work as an assistant to understand how everything happens. Internship should be from 2 to 6 months (the rules may be different).
Driving a locomotive is not as easy as it sounds. After all, any machine (depending on the design, load, length) will behave differently. Also, the driver is responsible for the safety of goods / passengers.
Locomotive and wagons
As you know, the locomotive is designed to carry passengers and cargo in large quantities in cars. The formed rolling stock is a coupled electric locomotive / locomotive with wagons.Each railway locomotive has its own maximum power and weight load. Therefore, in any model of a locomotive / electric locomotive in the passport, the permissible number of cars is marked.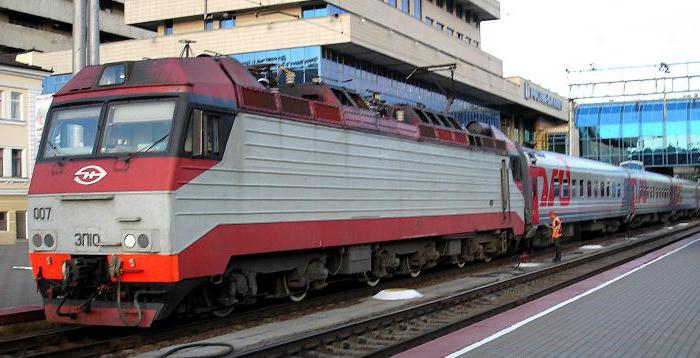 Rolling stock can be either loaded or empty. The latter term means that the train is empty. If the locomotive is standing or moving without any trailer, it is called single.
Little about electric trains
In addition to diesel locomotives and electric locomotives, there are coupled cars that do not need a separate locomotive. We are talking about electric trains. Almost every person at least once in his life went by train. How is she managed? The first and last car always have a driver's cab. And intermediate cars can be both motor and trailed. But the control itself is in the cockpit. On the one hand, an electric train cannot be called a locomotive, on the other - officially, in Russian Railways, all structures related to this type of rolling stock have terminology, for example:
locomotive repair plant,
locomotive crew,
machinist locomotive and so on.
There is another option. Suppose there was a fault on the stretch.The driver calls the dispatcher with a request to call an auxiliary locomotive or train.
It should also be said that in the event of an accident or breakdown, when the rolling stock or locomotive cannot be driven, an auxiliary one is appointed. They can be any suitable rolling stock or a single locomotive (if its power is comparable to the power of a faulty one).
Related news
What is the locomotive Railway locomotive image, picture, imagery