Repair Khrushchev do-it-yourselfers
Moving to a new home is not only connected with joy - sometimes when looking at a future home you want to cry. Especially if you move into a tiny Khrushchev, which has not been repaired for 20-25 years. Often, buying an apartment "eats" all savings, moreover, sometimes you have to take a loan in order to buy at least such a roof over your head, and not so much money is left for upgrading the premises. But this is not a reason to despair. Yes, you will find a repair in Khrushchev. It's not so difficult to implement the plan with your own hands, it would be a desire. Believe me, to make small-sized and homely rooms suitable for comfortable living is quite real, especially if you approach the matter wisely. About this and talk.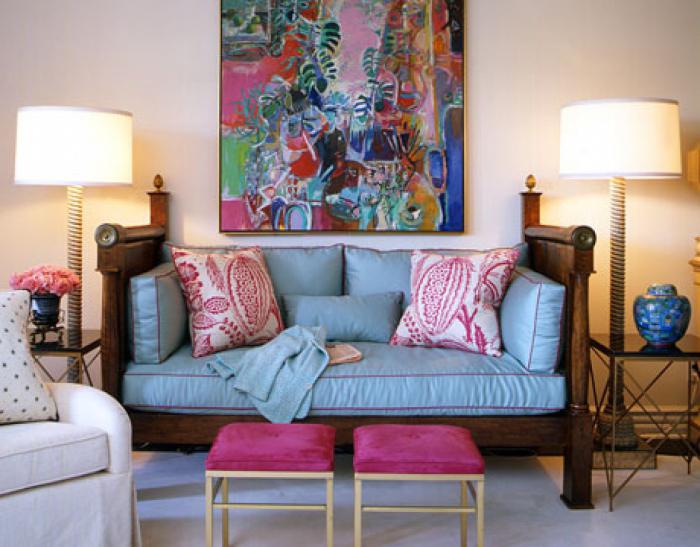 Planning and preparation
At this stage it is necessary to decide what exactly will be repaired and what changes will be made to the layout. In Khrushchev there is not much room for interesting design ideas, so usually redevelopment comes down to combining the kitchen and the room, that is, creating a large studio, and combining the bath and the toilet, if they were not one.Here it is important to remember that such capital changes must be approved by the municipality. You also need to decide on the old windows and doors - whether they will be replaced with new ones or whether the restoration will be just installed. This is an important decision, since such work is carried out among the first. Repair of Khrushchev, as, indeed, of any other room, must begin with good preparation, that is, the owners need to maximally free the room from furniture, tear off old wallpaper and remove excess garbage. This period usually coincides with the decision of another important question: is it worth living in a demolished apartment or is it better to move with relatives or friends for a while? Any solution has both advantages and disadvantages. On the one hand, it is impossible to exist in conditions of construction chaos. On the other hand, if it so happens that you have nowhere to go, do not worry too much, because you can do some work in the evenings, in the end, this whole nightmare will end soon. However, if the family has a small child, then it is better not to risk his health.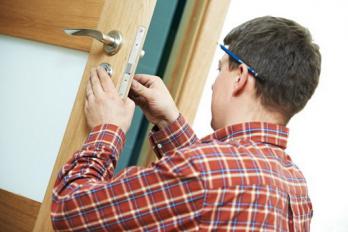 Budget Planning Tips
1. Make a list of all the necessary materials and furniture, not only large ones, but also all small things, such as glue, screws, garbage bags, etc.Do not forget about the tools: you will need brushes, rollers, containers for mixtures and paints. In addition, you can purchase a drill, screwdriver, jigsaw and other devices that facilitate the repair of Khrushchev. With your own hands, and even in the presence of such "helpers", you can turn a small size into a cozy corner, you only need to attach a little effort and diligence. Naturally, nobody abolished the presence of skills in handling the mentioned electrical appliances.
2. Do not take the numbers out of your head, and before calculating, visit all the necessary stores - furniture and construction.
3. You need to have a spare plan for each item from the list, so you get two estimates. The final figure for them can either coincide or differ, and this is cardinal, and this should be taken into account.
4. Once again, carefully review all your plans - the changes made at the last moment, usually play in the direction of increasing the cost of repairs.
5. Determine your limits and match them with your shopping list.
6. Add 15-25% to the total amount - this is almost always justified, and in the end all the money will be spent to the last ruble.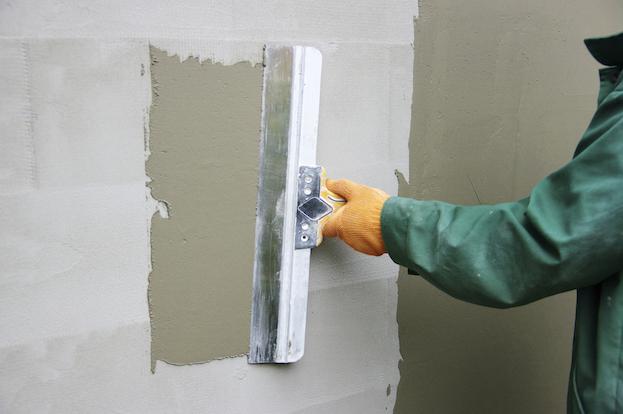 Electricity, drainage and heating
In fact, the issue with communications is very simple, you just need to decide whether you will do a major overhaul or limit your cosmetic work. On the one hand, the replacement of wiring, pipes and batteries significantly increases the cost of work. In addition, if the Khrushchev redecoration can still be done by hand, then capital rework should be entrusted to a specialist, which also contributes to increased costs. On the other hand, if you do not repair the main communications, then you can later overpay for the restoration of the premises after leaks and replacement of wires that have ceased to perform their function.
If you are not able to correctly assess the risks, then invite a specialist for consultation. He will assess the state of communications and determine what needs to be replaced urgently, and what will wait until more favorable times.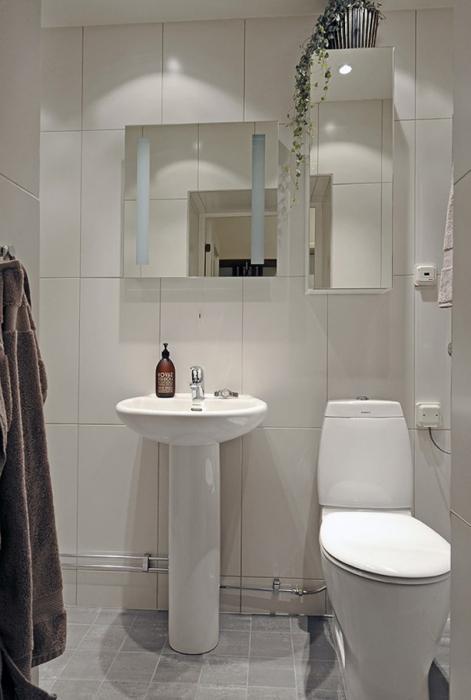 Ceiling
Repair of apartments (including Khrushchev) has several nuances, and the design of the ceiling refers to one of them. Much can be planned, for example, the creation of multi-level structures, the order of a stretch ceiling, or, say, built-in lamps, but the owners of small-sized "choir" will have to abandon most ideas.The height of the rooms in Khrushchev is only 2.6-2.8 meters, that is, a tall person can easily reach the ceiling with his hand. And the theft of a few centimeters, which is inevitable in the embodiment of most modern ideas, is a real crime. So you have to do with polystyrene plates or simple painting. The last option is not so bad, and in vain many reject it: if you make the surface smooth and without stains, the result will be amazing.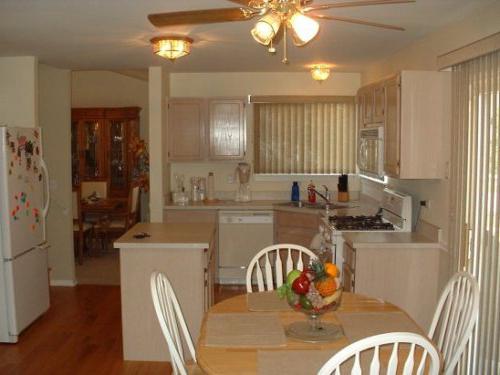 Repair toilet in Khrushchev. Bathroom decoration
Toilet and bathroom in a small Khrushchev often combined. If they are made separately, then it is worth thinking about combining them. Such a move will increase the total space, and a room for a washing machine or, say, small cabinets for towels and various small things will appear in the room. Another common move is the replacement of a bath with a shower stall or the abandonment of a washbasin. The decision, in general, is not bad, but before putting it into life you need to think again - perhaps in the future you will miss these things.
After replacing the communications and leveling the walls and floor, you can begin to redecorate.Then the question arises about what to do before - to put a tile or change the plumbing. In this case, there is a golden rule: heavy cast-iron and steel baths are installed before the finishing works, and lighter sanitary ware - after.
Kitchen
High-quality repair Khrushchev can not do without a good repair in the kitchen. And the question here is particularly acute, because in the apartments of this type the mentioned room takes up only 5-6 square meters. m. Lucky can count on 9 square meters. m, but it happens quite rarely. What you need to remember when repairing kitchen in Khrushchev?
1. All work is carried out in two stages: draft (replacement of pipes, plastering, erection of any structures, etc.) and finishing (plastering, painting, laying the floor covering, decorating the tile "apron", etc.) . On each of them you need to move from top to bottom. This rule applies to the repair of any premises.
2. Think carefully about the kitchen layout so that you can make the most of the available space.
3. Use an angular furniture set - it is very compact, with a roomy and functional.
4. Apply all the rules for the design of small rooms: light colors, more light and reflective surfaces, light and functional furniture, etc.All this will visually make the apartment more spacious.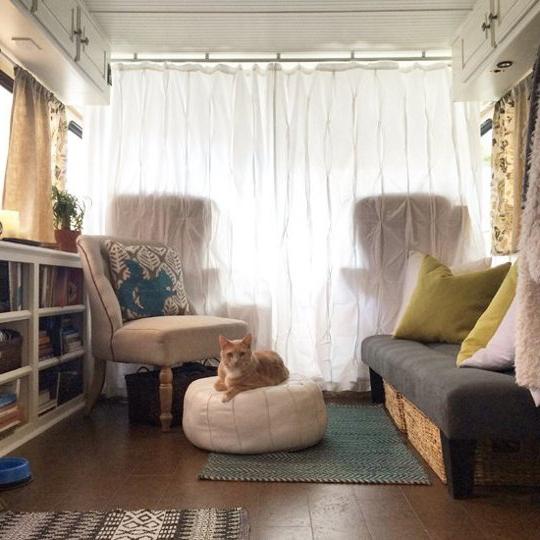 Repair of rooms
Repair of the room in Khrushchev is recommended to start with the alignment of the walls. It is quite capable of any owner, it is enough to see once how such work is carried out. You can go to the trick and invite the wizard to align the walls in one room, carefully observe his work and even consult, and finish all the other rooms on your own. The ceiling is written above, so we will not repeat.
But the floors need to be mentioned separately - the repair of this part of the room can be very difficult. For example, lay linoleum or lay the laminate on a flat surface is quite simple. But to level, make a coupler, put an electric or warm floor can be by force only a specialist. If the floor, ceiling are repaired, doors and windows are replaced or restored, and the walls are aligned, then you only need to glue the wallpaper, where the most difficult step is choosing the color and ornament that will suit all households. Such little things as laying baseboards, drilling holes for curtains and wall cabinets, the power of every man.
Buying furniture
Khrushchev after repair looks very attractive, but even more it will decorate the new furniture. Of course, all purchases should be considered at the planning stage, but sometimes everything changes at the last moment. Before going to the furniture salon you need to measure the premises, and you just need to take a tape measure with you - this will save time. Feel free to measure all the furniture still in the store, as this will avoid the costs associated with returning unsuitable items. Do not buy large wardrobes, massive armchairs or giant corner sofas - the rooms in the Khrushchev are tiny, so this furniture will only clutter the space. It is better to dwell on light and functional constructions made in the same style - then your apartment will look no worse than those rooms whose photos are present on the pages of design magazines.
Related news
Repair Khrushchev do-it-yourselfers image, picture, imagery