Recipe for a bread maker cake. Plain cupcake
Each hostess can prepare a simple cupcake. This pastry is popular all over the world due to simple recipes and excellent results. From this article you will learn in the bread maker. We will also share with you some tricks that will help make this dessert extremely tasty.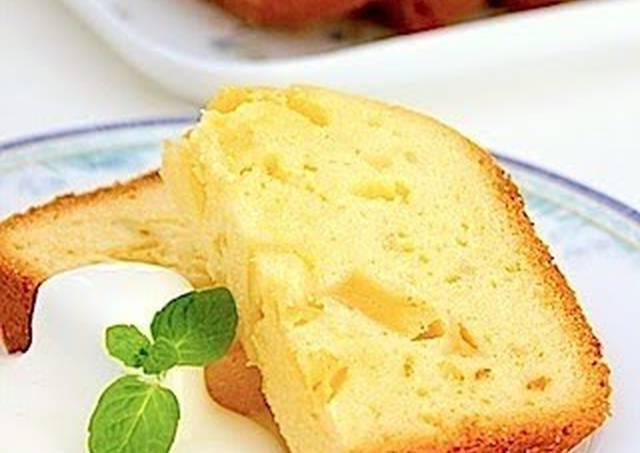 Cupcake in Panasonic Bread Maker
If you are a happy owner of a bread machine, then you probably know that you can cook a variety of desserts in it. For a start, we suggest you bake the simplest cupcake for tea:
Whisk two chicken eggs, then add one can of condensed milk to them.
Sift 150 grams of flour into a bowl, add baking powder and mix all ingredients thoroughly.
Cover the form with baking paper, pour the dough inside, and then put the cake baked for one hour. For best results, select program number 12.
As you can see, the recipe for this dessert is very simple, but the result will exceed all your expectations.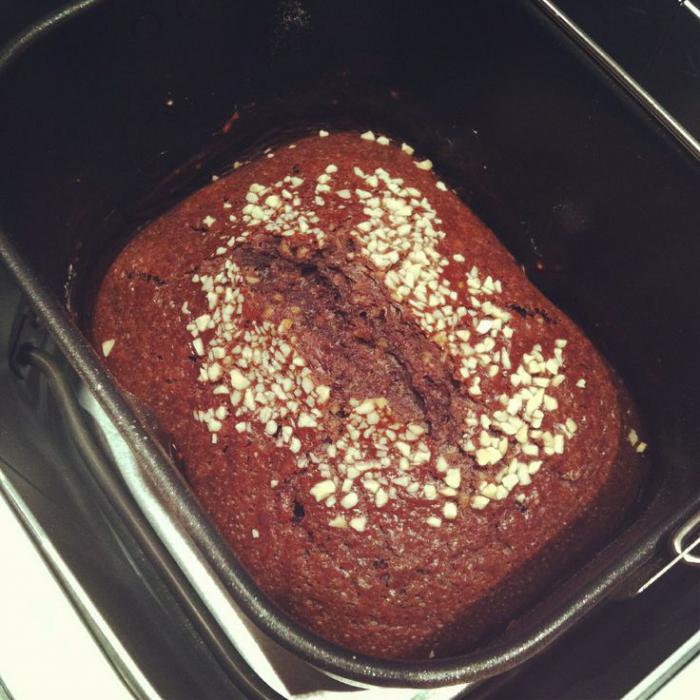 Chocolate muffin in bread maker
Nowadays, many people prefer to buy ready-made desserts in the store. Of course, this approach makes life easier and saves personal time. However, no one will argue that home baking is still tastier and healthier. Therefore, we offer you a simple recipe for a bread maker cake that you can easily bring to life:
Beat a third of a glass of sugar with three chicken eggs. After that add four spoons of cocoa and mix everything well again.
Pour the resulting mixture into the shape of the bread maker.
Sift there two thirds of a cup of flour and a bag of baking powder. Add also 125 grams of soft butter.
Turn on the dough mixing mode, and prepare the main ingredient yourself. To do this, take 100 grams of dark chocolate (without additives), break it into small pieces and put to the rest of the products.
When the chocolate cake is ready, carefully remove it from the mold and cut it into small slices.
Apple muffin
As you know, the properties of apples after heat treatment do not disappear anywhere, which means baking with them will be more useful.Read the recipe for the bread maker and cook with us:
Melt 50 grams of butter in the microwave, and then mix it with 150 grams of sugar.
Add to them three chicken eggs. Stir the food with a mixer until the dough doubles.
Sift in a bowl 170 grams of flour, add a bag of baking powder and a teaspoon of cinnamon. Mix everything again with a mixer.
Two or three large apples peel and seed, and then cut into thin slices.
Add apples to the dough, gently mix everything and pour the prepared mass into the bowl of the device.
Turn the bread maker into Baking or Cupcake mode.
When the signal sounds, take the dessert out of the bowl, slice it and serve to the table with hot tea.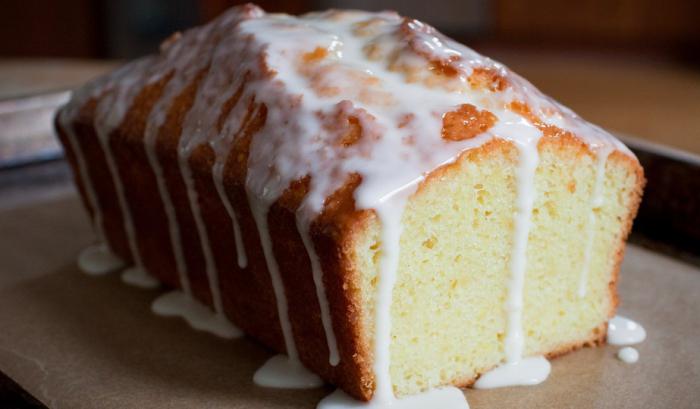 Cheesecake in the bread maker
To make another tasty and healthy dessert, you will need:
Melt 100 grams of butter in the microwave and beat it with three chicken eggs.
200 grams of cottage cheese mash with a fork and add to the egg mixture.
Put the prepared products in the form of a bread machine, send there 150 grams of sugar, two glasses of sifted flour, baking powder and salt.
Crush half a glass of peeled walnuts with a knife, wash and dry the raisins and dried fruits with boiling water. Dried apricots cut into small pieces. The filling should be added to the dough at this moment or, if the device model requires, after the beep.
Place the bread machine in the "Cupcake" mode so that she can mix the dough first, then give it a rest and finally bake the dessert.
Chilled dessert sprinkle with powdered sugar or icing. Then cut it into portions and serve it to the table.
Lemon Cupcake
If you have only the simplest products at your disposal, but you want to please your loved ones with a tasty treat, then pay attention to this recipe for the bread maker. How to cook:
Combine in a suitable bowl four chicken eggs, 250 grams of sugar, salt and vanillin to taste (it can be replaced with vanilla sugar).
Beat the products with a mixer for at least five minutes.
Take 100 grams of candied fruit and raisins, pour boiling water over them, and then rinse with running water.
With one medium lemon, remove the zest and squeeze the juice.
Fold all the prepared products in the bowl of the bread maker and add to them 450 grams of sifted flour and a bag of baking powder.
Put the program "Sweet bread" or "Home-made cake" and bake dessert until ready.
The finished cupcake has a rich lemon flavor and light texture.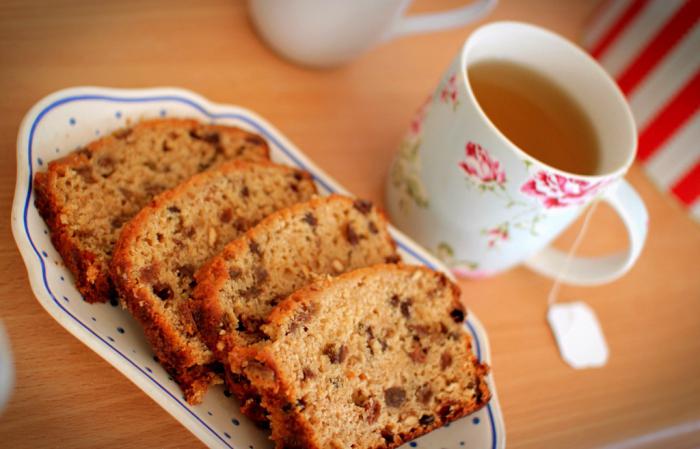 Orange cake
If you can not stand at the stove for a long time, controlling the baking process, then the bread maker will help you out. Thanks to her, you can always cook a delicious breakfast or dessert for evening tea. We want to present you with another simple recipe for a bread maker cake:
To begin with, process one large orange - remove the zest from it and squeeze out the juice.
Mix with a mixer in a deep bowl three chicken eggs, one cup of sugar and a little salt.
Rinse half a glass of raisins under water, and if it seems too dry for you, soak it briefly in hot water.
Melt 70 grams of butter in a water bath, then mix with eggs, vanilla and baking powder for the dough.
Stir products with a mixer.
Dry the raisins on a towel, roll in flour (so that it does not immediately go to the bottom) and put in the dough. After that, sift 300 grams of flour into a bowl and knead the not too dense dough.
Pour the resulting mass into a breadmaker bucket (in this case, you do not need to mix it inside) and cook it in Baking mode for one hour.
When the signal sounds, remove the cupcake and place it on a plate. You can immediately submit an aromatic dessert to the table, or you can wrap it in a towel and leave it alone for a day. In the latter case, the orange flavor of the cake will open up brighter, and the crisp will become softer.
We hope you like our tips and you will choose the best recipe for a bread maker.
Related news
Recipe for a bread maker cake. Plain cupcake image, picture, imagery