Means "Calcium D3 Nycomed". Instruction
Means "Calcium D3 Nycomed" refers to a group of complex drugs. The drug reduces resorption (resorption) and increases the density in bone tissue and teeth. The drug is involved in the regulation of the exchange of phosphorus and calcium. Against the background of the use of the drug, the production of parathyroid hormone, which stimulates high bone resorption, is reduced. The first active substance of the agent, calcium, contributes to the regulation of nerve transmission, muscular contractions and is an element of the coagulation system. Vitamin D3 (colecalciferol) helps to enhance the absorption of the first component.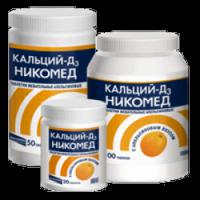 Indications
The drug is prescribed for the prevention and complex treatment of complications and various forms of osteoporosis: idiopathic, steroid, senile, menopausal and others. The drug "Calcium D3 Nycomed" is recommended with an increased need for vitamin D, to replenish calcium, due to insufficient intake of these components with food.The tool is shown to adolescents and children during their intensive growth. Calcium D3 Nycomed is prescribed for pregnant and lactating women.
Contraindications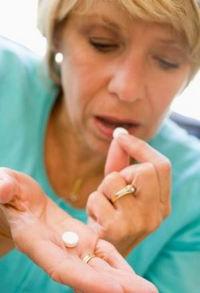 Not recommended remedy for urolithiasis, individual intolerance. The drug is not prescribed with an increased content of D-vitamin, hypercalciuria and hypercalcemia. Contraindications include phenylketonuria.
The drug "Calcium D3 Nycomed." Adverse reactions
As practice shows, the tool is satisfactorily tolerated. In some cases, because of the reception may cause allergies. In particular, urticaria, redness, itching on the skin. There is also dyspepsia, diarrhea, pain in the stomach, flatulence, or nausea to vomiting. The drug can cause disturbances in metabolic processes: hypercalciuria and hypercalcemia.
How to take calcium?
The drug is recommended for patients from the age of twelve on a tablet twice a day. For prophylaxis, the remedy is prescribed for three months in courses of 1-2 p. / Year, the treatment is carried out within six months. Children from three to five years old are recommended for a pill, from 6 to 11 - 1-2 tab. in a day. The tool should be taken with food.Tablets can be chewed or swallowed whole. With pregnancy per day, the dosage is not more than 600 IU of D3-vitamin and 1500 mg of calcium. Colecalciferol and its metabolites are able to stand out with milk. In this regard, it is necessary to take into account the flow of the active components of the drug from other sources and to make medical supervision.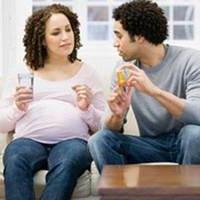 additional information
The drug "Calcium D3 Nycomed" with caution prescribed to patients with renal dysfunction. The use of funds in such patients should begin with the minimum dosage. During administration, serum creatinine and calcium levels should be monitored. Caution is also exercised when prescribing a drug to people with sarcoidosis. This is due to the risk of increased metabolism of vitamin D to the active form.
Related news
Means Calcium D3 Nycomed. Instruction image, picture, imagery