Lupine perennial - a beautiful and useful plant
Lupine is more and more often seen in homestead territories, and in very diverse colors and new forms. In total, there are about two hundred different species of this plant, but only about a dozen varieties are popular in garden floristics. There is a lupine perennial and annual.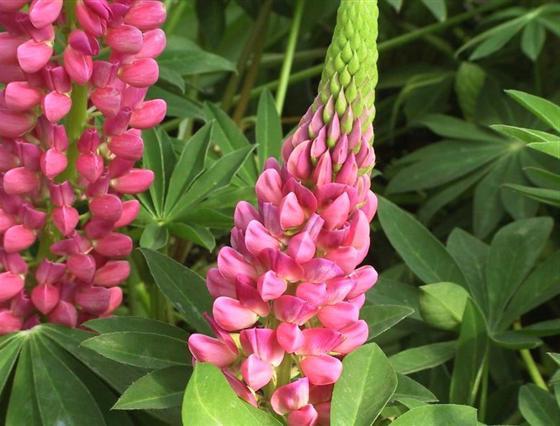 A bit of history
People started cultivating lupine four thousand years ago. Scientists have found that in antiquity the white lupine was first cultivated. It was this species that the Greeks, Egyptians, and later the Romans grew in huge quantities. But in those days, people thought that lupine was a fodder and food crop because of the high content of oil in seeds of this legume plant, which is close in quality to olive. Now its fruits are used in pharmacology, medicine, forestry, animal husbandry and other industries. In addition, lupine is also an excellent, environmentally friendly fertilizer, able to accumulate in the ground about two hundred kilograms of nitrogen per hectare.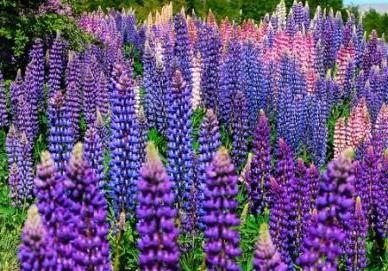 Growing up
Growing lupine perennial is quite easy.There will be no inflorescences in the first year after sowing, but a rather powerful rosette of leaves is formed. Plant height can be more than one meter. Next year the lupine will be able to please with abundant flowering, which lasts from July to September. Inflorescences are characterized by a very diverse color: blue, cream, pink, burgundy, red and even two-tone. Due to the bright appearance and long flowering period, the lupins are perennial and have won the attention of flower growers. It is not recommended to plant a plant in the penumbra, since its flower stalks will be weaker, and flowering will not be as long. With respect to soil, lupine is unpretentious, but naturally it will grow better on high-quality and fertilized soil. Not bad soil for plants to enrich with sawdust or fresh manure.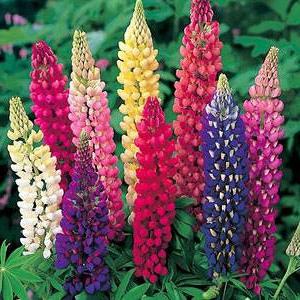 Reproduction and care
Multiply perennial lupine can be seeds and by dividing the rhizomes. Sowing seeds can be done in autumn, spring or summer. Plants grow at a distance of about half a meter from each other. Ripe beans crack and scatter over a nearby area, and then begin to germinate. By the way, lupine flower is very fond of bees, becausehe is an excellent pollen supplier for them. The main problem for the plant is the danger of anthracnose damage. Therefore, when growing it, it is necessary to use fungicidal preparations of systemic action: Ridomil, Mikal, Arceride. In addition, lupins can be attacked by pests such as weevils and aphids, as well as fungal diseases. Special pests or garlic water will help to cope with these problems. Caring for plants is not particularly labor intensive. In the first year it is necessary to remove weeds and loosen the soil. In the second year, spring lupins are fed with mineral fertilizers. Hilling, which contributes to the development of lateral roots, will help preserve the decorativeness and life span of the plant. Specimens that have reached the age of four must be replaced, since their flowering is weakening.
Related news
Lupine perennial - a beautiful and useful plant image, picture, imagery