How do dorado and sea bass are cooked? Recipes and recommendations
Dietary fish dishes
Now a lot of people trying to stick to a healthy lifestyle. This concept usually includes sports and other types of physical activity, avoiding bad habits, as well as a balanced healthy diet. If everything is more or less clear with the first two points, then the situation is not easy, because food should not only be low-calorie, but also useful and balanced in order to fully replenish stocks of all the necessary elements. Adherents of a healthy diet and those on a diet should pay attention to the dorado and sea bass. The recipes for making these rather exotic fish by our standards are listed below.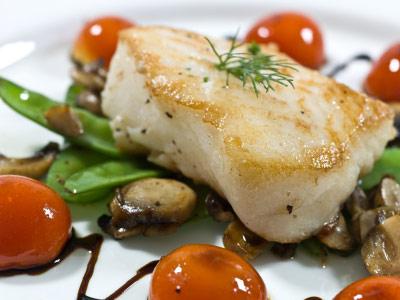 Grilled fish
What could be more delicious than a dish cooked in the open air on a grill? Along with the usual kebabs and steaks of fatty fish, on the grill, it turns out, very good dietary dishes, such as sea bass.The recipes for cooking it over charcoal or barbecue are extremely simple. First, the fish should be marinated. This will require salt, a mixture of peppers and herbs, as well as lemon and a little olive oil. It does not hurt a couple of thyme twigs. Fillets need to be washed and dried with a towel inside and out, then rub with a mixture of salt and spices, sprinkle with lemon and leave for some time (30 minutes will be enough). Before spreading the fish on the grill, it is lightly oiled, and a thyme sprig is placed inside. Sea bass is cooked very quickly - literally 7-10 minutes on each side, after which you can enjoy its exquisite natural taste. When serving, you can put on the plate a few vegetables or herbs, lemon slices or lime.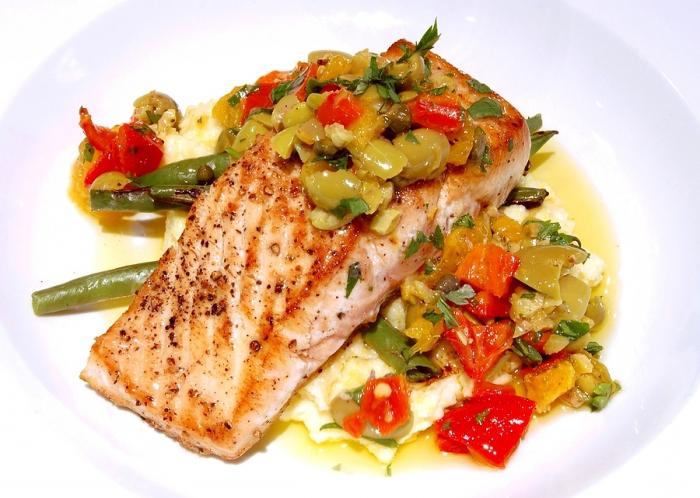 Sea bass in foil
Another very tasty dish is obtained if you bake this fish in the oven. For 2 medium fish you need to take a bunch of greens (parsley will do), 2 limes, a little salt and pepper, and you will need olive oil. First, prepare the fish, for which it is washed and dried, rubbed with pepper, salt, and inside the abdomen is placed divided into 8 parts lime and a few sprigs of parsley.Next, on a dense foil (or plain, folded in several layers), oiled, you need to put the fish and wrap it. Bake about half an hour in a not very hot oven. When serving, the plate is decorated with lime and greens.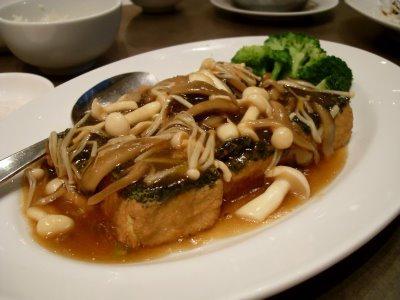 Dorado or Sea Bass: Leek Recipes
Having a kilogram of fish available, you can literally cook in 40 minutes a very fragrant, tasty and fairly light dish. You will need 1 carrot, half a zucchini, 1 onion and 1 leek stem, half a cup of white wine, a little garlic, herbs, olive oil, pepper, a couple of bay leaves, and salt. First, prepare the leek, for which it is washed, cut lengthwise and boiled in salted water for about 3 minutes. Then, while the onions are cooling, the rest of the vegetables are peeled and diced. The washed, gutted and dried fish is rubbed with salt and pepper, a bay leaf is put inside, and then spread it on a greased baking sheet or in a baking dish. Wrap leek on top, lay out the rest of the vegetables, salt, sprinkle with pepper, lightly pour with butter and bake in a hot oven for about 20 minutes. In principle, this way you can cook any fish, but dorado and sea bass are especially tasty.Recipes with vegetables without excess fat and mayonnaise allow you to fully enjoy their delicate delicious taste.
Related news
How dorado and sea bass are cooked Recipes and recommendations image, picture, imagery