Production of healthy designer wooden furniture.

Global rating average: 5.0 out of 5
It is already impossible to imagine life without synthetic materials. In everyday life, they are everywhere: they are durable, light, long lasting and cheap. However, the price is often the main argument when it comes to buying furniture. Nevertheless, if we ask each of us what cabinets, chairs and tables we prefer to put at home, if we can afford everything we want, we usually answer: of course from natural wood. Why do we continue to buy furniture made of plastic and chips, mixed with synthetic resins. Let's try to figure it out.
Why do we like wooden furniture?
Natural shades of wood are pleasing to the eye, the very texture of the tree makes us look at the fancy patterns for a long time, soothing and pacifying. Not without reason, artificial materials imitate wood, trying to repeat the color and pattern of natural wood. And then, it is pleasant to touch the tree, it smells of forest - all this creates a special comfort in the house and we, without noticing it, strive to go home to rest from the bustle of the city.We like wooden furniture because it is alive, just like we like fresh flowers.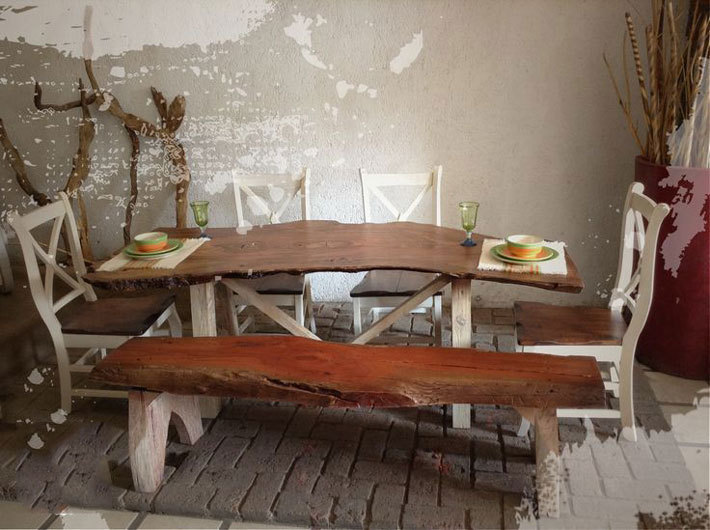 Why is she really good?
Today, science can explain why we feel something pleasant or annoying. So it is known that a tree, even when felled, releases phytoncides - substances that disinfect the air and neutralize allergens.
In addition, the wood is able to level the indoor climate. Due to its structure, it maintains a constant humidity, necessary for good health and absorbs toxic substances and odors.
True, all this refers to non-lacquered furniture or furniture treated with special "breathing" compounds. The varnish protects the surface from dust and dirt, but clogs the pores of wood.
Why do we still buy furniture from non-natural materials?
The main thing, of course, on which our choice depends is the price. Due to the use of wood waste in the production of furniture - chips, sawdust, even dust, as well as synthetic adhesives and varnishes, the final cost can be made much lower. These materials are really quite cheap.But, if you buy furniture from good quality waste, especially imported from countries where environmental standards are higher, we will see that it is not at all cheaper than from natural, but Russian, wood.
The second is the lifetime. As a rule, apartments are arranged for a long time and it is natural to think that wardrobes, tables and doors do not come into disrepair for several years. At the same time, we do not want to spend a lot of energy on caring for them, washing, brushing or repainting. It seems that it is easier to care for plastic, but not necessarily.
Of course, not everyone wants to sand his closet to renew it (although, you see, this method is still easier than changing to new plastic doors, from which the laminating film has come unstuck). In addition, today there are many compositions of natural origin, which purify, nourish the tree, give it shine, without violating its "useful" properties. And from time to time you can afford to call a specialist in the renewal of wooden furniture.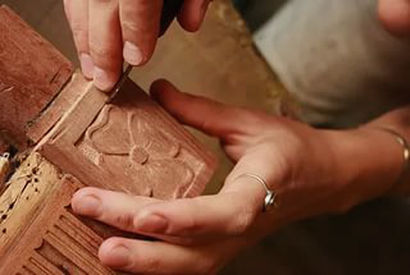 That is, if the ability to care and price are no longer decisive factors when choosing furniture, you can only think about design.Here, everybody is free to decide whether he, with all other things being equal, like all the others, or inexpensive, but piece-like pieces of furniture, creating in his house a peculiar atmosphere of comfort and peace.
Related news
Healthy wooden furniture image, picture, imagery