Elbow epicondylitis: causes, symptoms and treatment
What is elbow epicondylitis?
This disease is a lesion of muscle tissue and tendons in the area of ​​their attachment to the elbow joint. This disease can affect not only this area. Often there is an epicondylitis of the knee joint. Given the exceptional importance of these 2 areas for humans, it is not surprising that more and more attention has recently begun to be paid to this disease.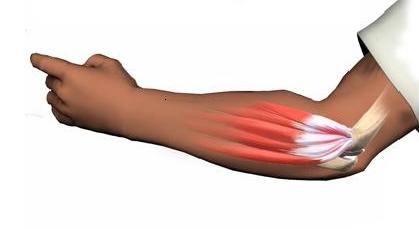 The causes of the disease
To date, epicondylitis of the elbow joint occurs quite often. The main reason for the development of this disease is overwork. This pathology is an aseptic process, that is, infections do not participate in its formation. The risk group for this disease includes representatives of various working specialties.In addition, people who are seriously involved in some sports (golf and tennis) are often affected by this disease.
The main symptoms of this disease
Elbow epicondylitis alone may not manifest. The fact is that the discomfort with this disease does not appear immediately. In addition, for the occurrence of pain is necessary that the muscles and tendons of the elbow joint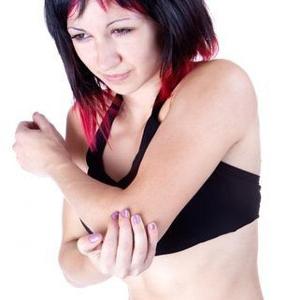 experienced some physical activity. In this case, we are talking not only about hard work, but also about some specific movements (for example, when twisting something). To date, it is customary to distinguish 2 types of this disease: medial and lateral epicondylitis. The division into these 2 forms occurs on the basis of the localization of the process. The fact is that with epicondylitis, both the medial and lateral epicondyle can be affected. There are no particular differences between these two types of this disease, except for the fact that painful sensations arise from them with slightly different movements.
Treatment
To date, this disease is most often treated with conservative methods.Initially, a person is advised to minimize the load that
falls on the elbow joint. This allows not only to reduce pain, but also to somewhat limit the severity of inflammatory processes. As for drugs, the epicondylitis of the elbow joint most often forces to resort to taking drugs from the group of nonsteroidal anti-inflammatory drugs. In the event that the pathological process is sufficiently expressed, it is recommended to supplement this therapy with the use of glucocorticosteroids. In addition to drug treatment, various methods of physiotherapy are often used. High-impulse magnetic therapy, diadynamic therapy, electroanalgesia, as well as infrared radiation produced by laser systems, give a particularly good effect on this disease. In the event that an integrated approach is used, the epicondylitis of the elbow joint most often passes quite quickly, without leaving behind any noticeable complications.
Related news
Elbow epicondylitis: causes, symptoms and treatment image, picture, imagery