Calculation of alcohol for the wedding. Alcohol calculation formula
Wedding is one of the main events in the life of the bride and groom. However, one should not forget that not only they, but also numerous guests are present at the celebration. It's no secret that alcohol is one of the most important attributes of the celebration.
Guests make toasts, drink for a happy joint life of the newlyweds, and in general alcohol supports a cheerful and relaxed atmosphere at the wedding. Accordingly, you need to think about how much alcohol you need to buy to satisfy your guests. After all, if you buy too much, the costs will be meaninglessly high, and after the event there will be a surplus, which will then be difficult to drink without the help of guests. If you get too little, then guests may be dissatisfied with its quantity.
Thus, the calculation of alcohol for the wedding - this is a very important point that should be paid attention.Naturally, you can rely on your intuition, but it is much better to use proven formulas. They will allow you to most accurately calculate the alcohol for the wedding, so that you will not have any problems with the shortage or brute force.
Total information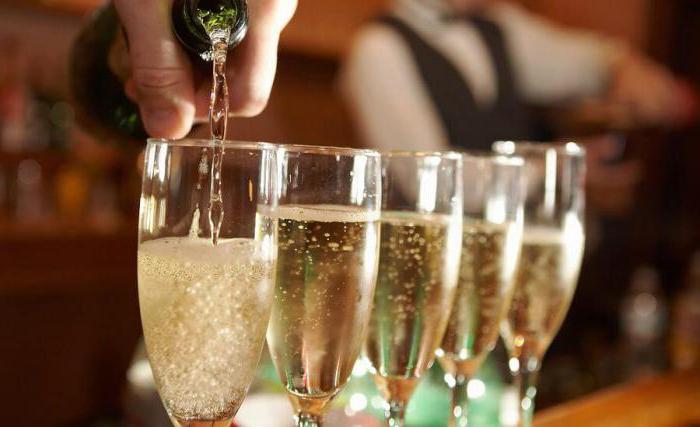 So, how to calculate the alcohol for the wedding? To do this, you will have to pay attention to the various details, which will be described in detail below. However, you must first make a general calculation of alcohol for the wedding.
For example, take the average wedding, which is attended by about fifty guests. In this case, it is best to divide alcoholic beverages into types:
strong;
champagne;
wines (separately red and white).
Add soft drinks such as mineral water and juice to this. If there are fifty guests at your wedding, then you should get 25 half-liter bottles of strong drinks, fifteen bottles of white and 22 bottles of red wine, ten bottles of champagne, as well as twenty liters of juice and thirty liters of mineral water.
Where did these numbers come from? Why do you need to purchase so much? This article is about the formula for calculating alcohol for a wedding, so you can be sure thatthat each of the items will be disassembled separately, so that you can make your own calculations for your number of guests.
Strong alcoholic drinks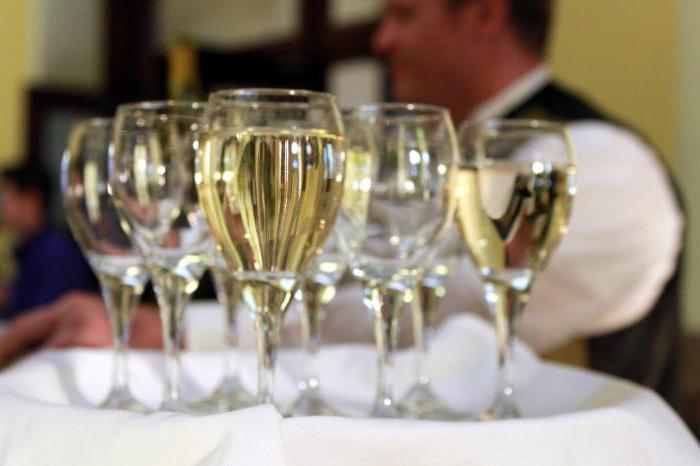 Calculation of alcohol on the wedding, of course, begins with spirits. It's no secret that vodka is one of the most popular wedding drinks, however, over time, the situation is changing, and many young people prefer to drink brandy or whiskey instead of vodka. All this you need to take into account in their calculations.
So, the formula for strong drink will tell you that there are 250 grams of strong alcohol per person. Accordingly, it turns out 12.5 liters, that is, 25 half-liter bottles of vodka. If you plan on your event two strong drinks, then vodka should be 60 percent, while the other drink - 40%. If you drink three, then vodka should be 40 percent, 35 percent brandy, and whiskey 25 percent.
As mentioned above, the age structure in this case can greatly affect the final result, so if you know that there will be more young people at the wedding than the older generation, you can change the proportions by making them appropriate: vodka - 35 %, brandy - 35%, and whiskey - 30%.
As you can see, a simple calculation of alcohol per person for a wedding allowed you to find out how much alcohol you need to buy, in general. But only the wedding is not limited to them.
Wine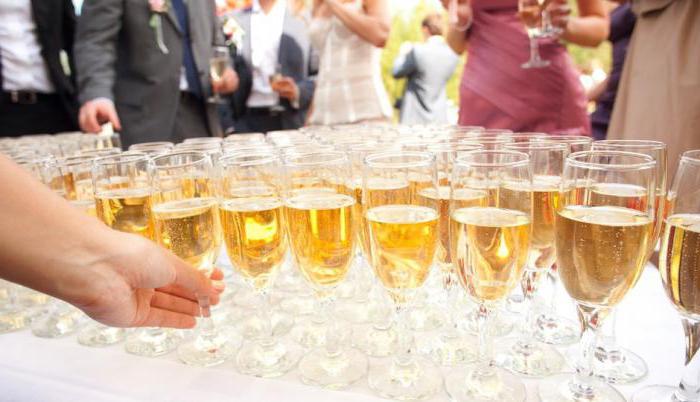 The first thing you need to understand when you calculate the amount of alcohol for a wedding,- this is what people statistically love red wine more. And you need to take this into account. Therefore, we conclude that there are 300 g of red wine and 200 g of white wine per person. But this does not mean at all that each person will drink both of this and that in precisely this quantity - we are only talking about a formula that allows you to get the optimal amount of alcohol.
So, using the numbers above, you can say that for fifty people you will need to buy 15 liters of red and 10 liters of white wine. Given the fact that this drink is sold in bottles of 0.7 liters, you will need about 22 bottles of red and about 15 bottles of white wine.
However, the calculation of the amount of alcohol for the wedding does not end there, because you should never forget about the most solemn alcoholic drink - champagne.
Champagne
If you continue to carry out the calculation of alcohol for the wedding for 50 people, then it is worth considering that per person, on average, accounts for about 150 grams of this drink.Having made far from the most complex calculations, it is easy to say that you will need 14 bottles of champagne for fifty people, if you consider that one bottle of champagne contains 0.75 liters of drink.
Champagne for a walk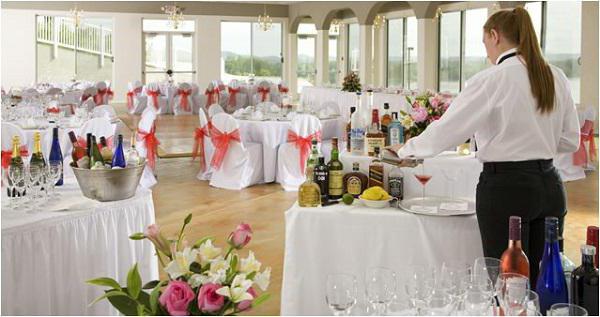 In no case should we forget that before the banquet and immediately after the official ceremony, the newlyweds and guests, most often, go for a walk. And during it alcohol is also consumed - as a rule, champagne. Therefore, the formula for calculating alcohol for the wedding gets another variable. If the walk lasts three hours, as it happens in most cases, then about 300 g of drink should be taken for each person.
However, it should be borne in mind that during the walk almost never the whole set of guests, who end up at a banquet. Proceeding from this, 300 g should be multiplied not by 50 people, but by the number of people who will be present during the walk. And, of course, it is necessary to take into account its duration. If it lasts more than three hours, the amount of alcohol should be proportionally increased, if less, it should be reduced.
Guest preferences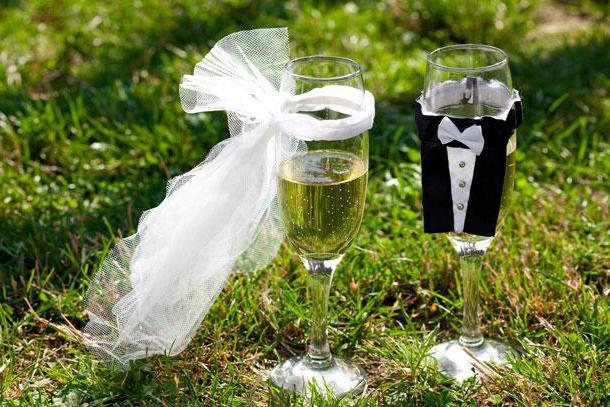 It is impossible to know the preferences of each guest who will attend the wedding. Well, all the more impossible to follow the preferences of each. However, you naturally will want to please everyone. Therefore, you should familiarize yourself with the average preferences of people who attend weddings.
When calculating strong alcohol for a wedding, it has already been said that guests in most cases choose vodka, but they can also love brandy and whiskey. But what about low alcohol drinks? Let's see:
When it comes to red wine, semi-dry and semi-sweet are the most popular.
If we talk about white, then you should not make a choice in favor of sweet, it is better to stay on dry or semi-dry.
Well, champagne, of course, is to choose a semi-sweet, since other options are much less popular at any event.
Related news
Calculation of alcohol for the wedding. Alcohol calculation formula image, picture, imagery