Cake from ready-made cakes - quickly, easily, tasty
Life forever surprises. In one case, a family celebration is approaching, which cannot do without a birthday cake, and you, as luck would have it, your joints hurt, or you hit your hand hard, kneading the dough is problematic. Or another option - the guests are about to come suddenly unexpected, but welcome, they want to please a delicious cake, but time has just gone. How to be here? The answer is simple: in such situations it is easy and simple to make a cake from ready-made cakes that can be bought at any supermarket to the delight of sweet teeth.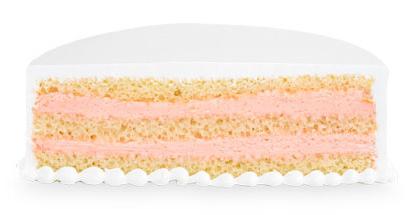 What are the ready cakes for cakes
The selection of cakes for cake in stores is wide enough. Depending on your personal preferences, you can always make a cake from ready-made cakes: biscuit - airy, delicate, lush, light or tinted cocoa; sand - tasty and fragrant; puff - delicate, fragile, melting in the mouth; waffles - sometimes dissolving in a cream, then pleasantly crunchy; honey - amber-yellow with a delicate aroma and taste of honey.In the summer heat, it is good to use ice cream as a ready-made cake base, overlaid and decorating it with fruits, berries, nuts and other things that your imagination will tell you.
How to cook a cake of ready-made cakes
The main thing that the hostess must do to form a cake from ready-made cakes, is to make a cream and think about decorating her creation. You may need any additives: nuts, fruits, candied fruits, chocolate, coconut chips, etc. It is easier to consider all this with specific examples.
Fruit cake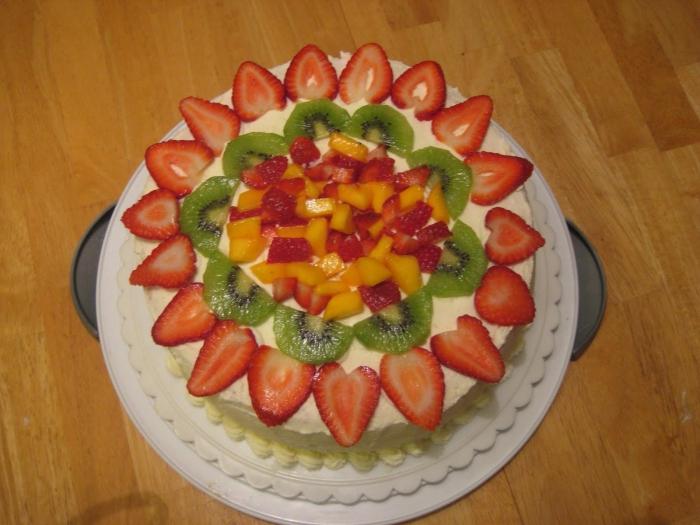 For a fruit cake, a biscuit or sand base is best. Very tasty is a biscuit fruit cake with sour cream. It is prepared for about 20 minutes, or even less. To make such a cake from ready-made fruit cakes, you will need the following products: ready-made sponge cakes - 3 pieces; sour cream - 0.5 kg; granulated sugar - 1 glass; vanilla sugar - 10 grams; chocolate is half a bar; what berries and fruits you have, as well as chopped nuts and coconut chips for decoration.
Cooking cake
One of the biscuit cakes is laid out on the cake plate, the other two are cut into small (2-3 cm) cubes. Mixer for 5 minutes, beat the cream with sugar, add vanillin at the end of the process.Lubricate the whole cake with cream and cover with a layer of berries and chopped fruit, on top of them - a layer of cream. In the remaining cream lay out the sliced ​​biscuit cubes, mix and spread over the fruit. Top of the cake pour chocolate melted in a steam bath, sprinkle with coconut chips, decorate with pieces of berries and fruit. After 3 hours spent in the fridge, your cake is ready to delight guests.
For sweetmeats - cake with condensed milk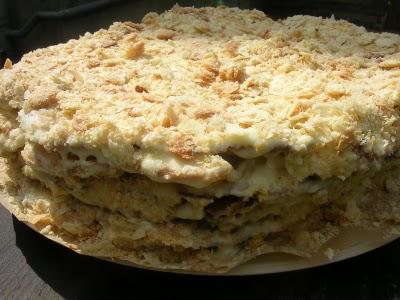 It is believed that cakes with condensed milk are best made on the basis of wafer or puff cakes, since the cream itself is quite sweet. A delicious cake made from ready-made cakes with condensed milk is obtained if the contents of a jar of boiled condensed milk are thoroughly mixed with 100 grams of melted butter. This cream plentifully greases selected cakes, folding one on another. The top cake is also sprinkled with ground nuts and grated chocolate, or decorated as you like.
Bon Appetit everyone!
Related news
Cake from ready-made cakes - quickly, easily, tasty image, picture, imagery