Brain hydrocephalus: causes, symptoms and treatment methods
Brain hydrocephalus is a disorder that is accompanied by the accumulation of cerebrospinal fluid in the brain cavities. This is a fairly common problem in which medical care is simply needed.
Brain Hydrocephalus: Causes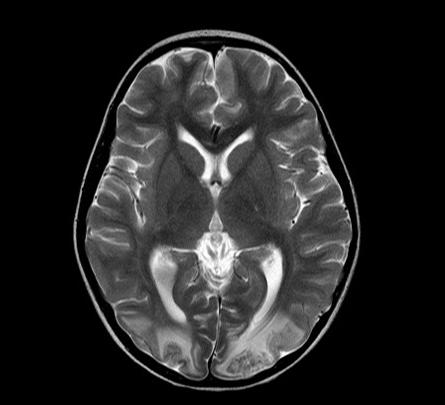 This disease is associated with impaired outflow of fluid from the cavities of the brain. It develops under the influence of many factors. Here are just the most common reasons:
pathology of the brain;
hernia growth;
traumatic brain injury;
past infectious diseases of the brain, including meningitis;
pathology of venous vessels, due to which the normal outflow of blood is impossible;
the process of scarring or the presence of adhesions in the veins that drain blood from the brain;
venous thrombosis;
parasitic diseases of the brain;
the presence of a tumor;
hypertension.
Brain Hydrocephalus: Classification
In modern medicine, it is customary to distinguish several forms of dropsy. Here many factors are taken into account:
congenital dropsy develops even during pregnancy - such children are born with an enlarged head, the size of which significantly exceeds the norm;
acquired dropsy occurs in childhood or even adulthood;
external hydrocephalus of the brain is accompanied by the accumulation of fluid in the space between the membranes of the brain;
total edema is characterized by the accumulation of fluid in the membranes and ventricles of the brain;
internal hydrocephalus of the brain - in this form of the disease cerebrospinal fluid stagnates mainly in the cavities of the ventricles.
Brain hydrocephalus: the main symptoms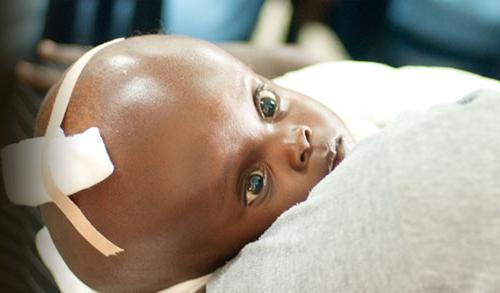 In fact, dropsy is accompanied by various symptoms that are not difficult to notice:
If we talk about congenital dropsy, then the first sign is, of course, an increase in head size. As the child grows, it acquires a very distinctive shape - a hanging forehead, deep-set, covered eyes. In addition, metabolic disorders are observed in sick children, which, in turn, leads to various deviations, including obesity or depletion of the body.
Symptoms in childhood can also include an increase in the fontanel, which is strained. The bones of the skull at the same time become thinner, sometimes the seams between them partially diverge.
Quite often, edema causes neurological disorders, including paresis, impaired muscle tone, complete or partial paralysis, loss of coordination, gait changes.
In some cases, the accumulation of fluid leads to a decrease in visual acuity, occasionally even to complete blindness.
Sometimes symptoms of increased intracranial pressure appear - nausea and severe headaches.
Often, hydrocephalus affects the mental state of a person. In childhood, the disease leads to mental retardation, a decrease in the level of intelligence. Rarely observed development of oligophrenia.
Brain hydrocephalus and treatment methods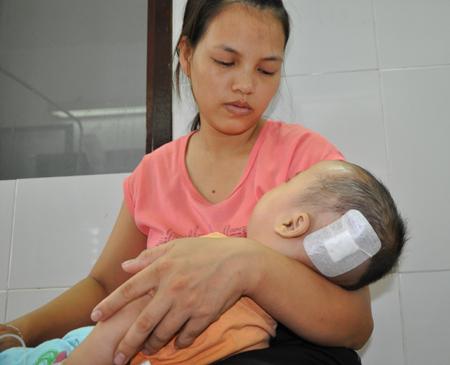 If we consider the congenital forms of the disease, the development of dropsy can stop at any time. In such cases, conservative methods are used, which are aimed at reducing intracranial pressure and stopping the inflammatory process.
Related news
Brain hydrocephalus: causes, symptoms and treatment methods image, picture, imagery